The GIS team is dedicated to making sure you have a straightforward way to access our maps, applications, and data. We maintain several systems to ensure that the access to our GIS information is tailored to each user's needs. We maintain a Public Data Hub, an ArcGIS Online Environment, an ArcGIS Enterprise Portal Environment, and an API feed for advanced users. Many of our applications are restricted. To request access to hidden content or suggest new applications be developed please Submit a FITS Request.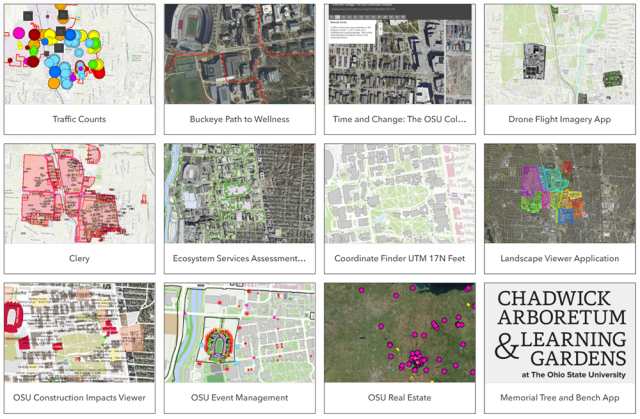 ArcGIS Online contains dozens of custom made digital maps and applications that were developed to fulfill specific tasks. This site contains a mix of public and private applications and data.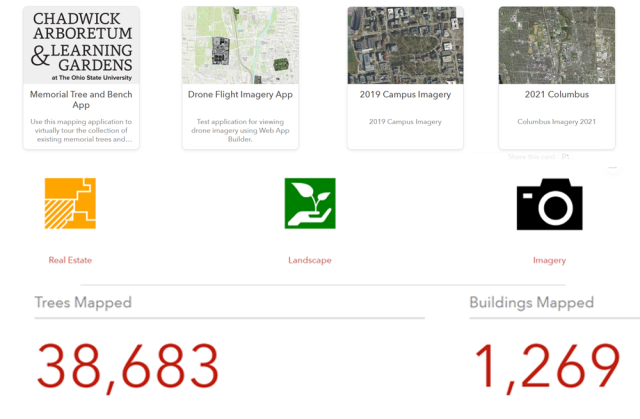 The Public GIS data hub is a centralized location to access all our public GIS data that requires no log in.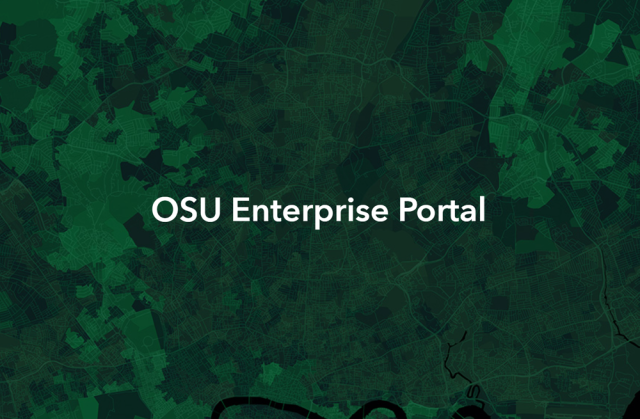 The Ohio State ArcGIS Enterprise Portal is a restricted access environment for Ohio State employees that need access to restricted GIS maps and applications.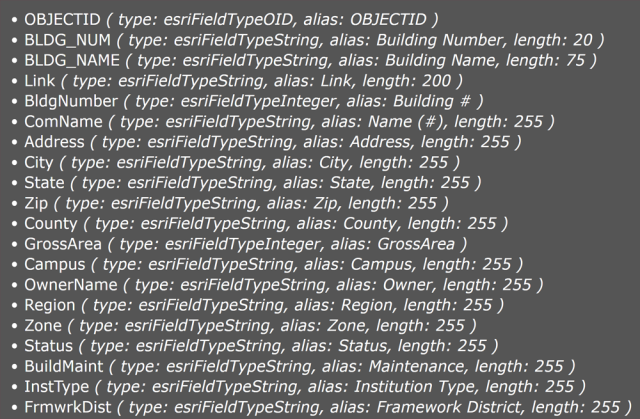 GIS Rest Services allow advanced users to integrate our data directly into their own solutions or maps. For access to secured services, please Submit a FITS Request.